Lynn A. Drake, MD, FAAD is the Director of Business Development for the Wellman Center, on the Dermatology Faculty at Massachusetts General Hospital (MGH) and a Lecturer at Harvard Medical School (HMS). Dr. Drake has degrees in Mathematics (MA) and Chemistry (BA). She received her MD from the University Of Tennessee College of Medicine and is Board Certified in Dermatology and in Dermatopathology. Dr. Drake was selected as a Robert Wood Johnson Health Policy Fellow and Congressional Fellow in Washington, DC, sponsored by the National Academy of Medicine (aka Institute of Medicine), where she served in the Senate Majority Leaders Office of Bob Dole. She is a graduate of the Advanced Management Program at Harvard Business School (HBS) and spent a sabbatical year studying business and medicine.
Previously Dr. Drake was Professor  & Chair of the Department of Dermatology at the University of Oklahoma Health Sciences Center and was Deputy Chair of the Department of Dermatology at Harvard Medical School where she was also the Founder and Director of the Dermatology Clinical Investigation/Research Unit. Dr. Drake was on the faculty at Emory University Medical School and also served as Chief of the Dermatology Service at the VA Medical Center in Atlanta.
Dr. Drake received U.S. Presidential Appointments as a U.S. Delegate to the World Health Organization and the National Advisory Board for NIAMS at the NIH. She also served on the National Policy Forum Council for Health Care Reform. She was President of the American Academy of Dermatology (AAD), President of the Women's Dermatologic Society (WDS), served on the Board of Directors of the American Society of Dermatologic Surgery, and as a Trustee for the Dermatology Foundation. She was a member of the AAD Board of Directors and Chaired the annual national AAD meetings in 1994 and 1996. She recently completed her term as Chair of the FDA Dermatologic and Ophthalmic Drugs Advisory Committee and is a longstanding consultant to the FDA, as well as having served on multiple advisory committees. In 2015 she served on the planning committee for the first annual World Medical Innovation Forum (WMIF) at MGH/HMS, which focused on the neurosciences.
Recently, Dr. Drake created, initiated and launched a novel investment fund focused on bio-technologies in the Wellman Center, which is a multidisciplinary, interactive Independent hub for Innovation at MGH. This fund has several unique characteristics and has full institutional support. Wellman is a leading Center for commercialization of discoveries in biotech by academic investigators and has a substantial track record of productivity and translation including 22 clinical innovations that have been commercialized and are in worldwide use for the benefit of patients. Wellman works in all basic and clinical areas, with a focus on solving medical problems and producing deliverables including those encountered by wounded warriors. Job creation is an additional benefit of Wellman technologies.
Among selected honors, Dr. Drake received the Outstanding Alumnus Award from the University of Tennessee College Of Medicine and the Outstanding Alumnus Achievement Award from Adams State University in Colorado where she was the Commencement Speaker in 2009.  In 2011, Dr. Drake received the Bergfeld Award for Vision and Leadership from the WDS, followed by the Rose Hirschler Award in 2014 and the President's Award in 2015. She has been named as one of the 100 Best Doctors in America, listed in Outstanding Young Women of America, and in 2016 she was named as an Inspirational Physician in 2016 by the AMA.
Dr. Drake is the recipient of several named lectureships, holds honorary membership in the AAD and multiple international societies, is the author of over 130 papers, and has been a visiting professor at over 60 universities. She has presented over 400 invited national and international lectures and has been a frequent contributor to multiple media sources.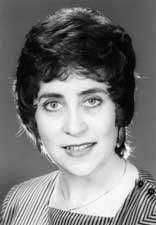 Lynn A. Drake, MD
Director of Business Development

CONTACT
Massachusetts General Hospital
55 Fruit Street