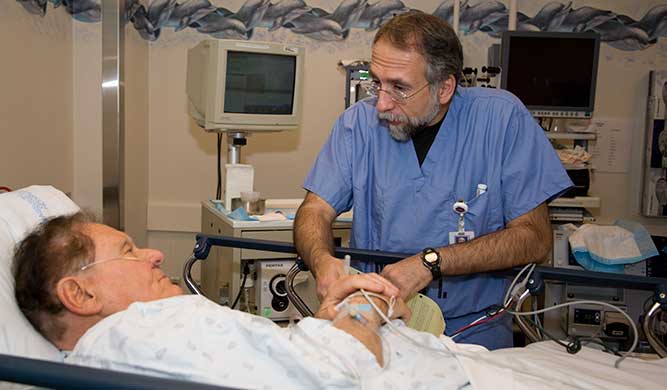 From Bench to Bedside
From its beginnings, Wellman Center has been determined to build bridges between science and medicine.  Its focus has been to develop clinically useful information through advances in basic science and technology development and to bring these discoveries into clinical care as rapidly as possible.
Wellman's focus on translational research has required we create an environment that encourages multidisciplinary research and that promotes collaboration with  entities skilled in the complex process of bringing research discoveries to medical application.
Wellman's team of investigators, embodying expertise in the biological and physical sciences and in clinical medicine, has evolved into one of the Massachusetts General Hospital's most prolific generators of intellectual property licensed for clinical development.