With the ongoing use of more advanced imaging technologies at higher resolutions for achieving better and faster results the need for high performance computing hardware and software has become a critically essential necessity among the various research groups.  In addition, with multiple research groups now utilizing the advanced imaging technologies, the use of a common set of core hardware and software components is essential for minimizing the imaging system setup efforts, for maximizing imaging technologies knowledge sharing, and for ensuring consistent imaging acquisition results.
The Computational Core was added to the Wellman Group in May of 2012 for addressing the high performance computing needs of the various research groups.  Specifically the Computational Core provides the following services:
- Architecture, development, and on-going maintenance of a generic, scalable,
and extensible set of core software components for the rapid acquisition,
display and analysis of raw data collected from selected research groups'
instrumentation hardware.
- Guidance on the selection and prioritization of a target hardware components
specification for software development and high performance application
execution.
- Development of extensions and code add-on modules to interface with the core
software stack and custom display of analysis routines, or custom hardware.
- Setup and maintenance of source and version control for the developed core
software stack and modules.
- Design and creation of customized intuitive graphical user interfaces for use
in clinical environments.
- Training on the various development technologies and software version
control process.
- Support for created software for on-site research and clinical use as well as off-
site clinical use.
- Consultation with research investigators and their IT staff to extend their IT
capabilities.
---
Brian Battersby, MS
Brian Battersby joined the Wellman Center in April, 2012 with over 20 years of experience in high-performance graphically-oriented computer programming. Brian received his Master of Science from Northeastern University and his Bachelor of Science from the University of Rhode Island.
His diversified application programming experience includes: Windows, Linux, Unix, & Macintosh desktop applications, biotechnology and medical device applications, mobile device applications, multimedia applications, video game applications, Internet applications, virtualization technologies, and Software Oriented Architecture(SOA) applications. His computer programming language expertise includes: C/C++, C#, Java, VisualBasic, Python, and many Web-based technologies (ASP, Flash, HTML5, JavaScript, jQuery). In addition Brian has over 20 years of experience in 2D and 3D graphical design and animation and is currently teaching 3D Modeling and Animation courses at Northeastern University.
Prior to joining the Wellman Center, Brian had been employed in many reputable, high-tech corporate companies including: IBM, Citrix, Inc., Rational Software, Reed Elsevier Technology, Dataware, and Ledge Multimedia. Brian has also worked for the following reputable medical device and biotechnology companies: Affymetrix, Magellan Biosciences Point-of-Care, ESA, and Covaris.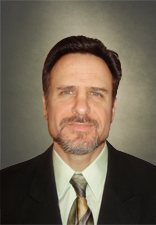 Brian Battersby, MS
Director of
Computational Core Lab
CONTACT
Ruth Sleeper Hall
Room 180
Phone 617-724-9868