Ben Vakoc, PhD received a Ph.D. in applied physics from Stanford University in 2001 where he researched the application of optical sensing devices for sonar applications. After his dissertation research, Dr. Vakoc participated in a venture funded start-up company, Novera Optics, that developed optical devices for the telecommunications marker.
In 2002, Dr. Vakoc joined the Wellman center for Photomedicine to participate in the development and translation of optical instrumentation to the clinic and biology laboratory.
Our laboratory focuses on the development and translation of optical technologies into either patient care or biological studies. In the clinic, we are developing coherent optical imaging platforms that can be deployed endoscopically to diagnosis and guide the treatment of disease. In the biological laboratory, we are developing these imaging technologies into tools that provide new insight into disease processes and therapeutic responses. Our methodology combines a core focus on optical technologies with broad-based engineering and cross-disciplinary collaboration.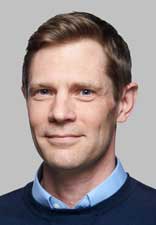 Benjamin Vakoc, PhD
Associate Professor
Harvard Medical School
CONTACT
Bartlett Hall, Room 724
Phone 617-726-0695


Petra Bodo
Program Manager
Phone 617-726-1580